Settings (Smartphones・Tablet)
See details of Global Roaming Packet Flat Rate
The example is for setting the Xperia 5(Android version 10).
Menu names and steps may vary depending on the model.For details, refer to your instruction manual.
After traveling overseas
1.
Tap "Settings"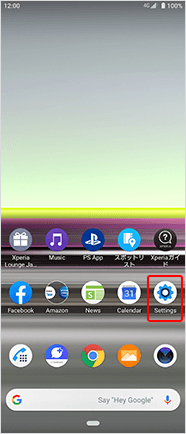 2.
Tap "Network & internet"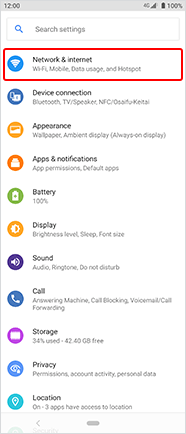 3.
Tap "Mobile network"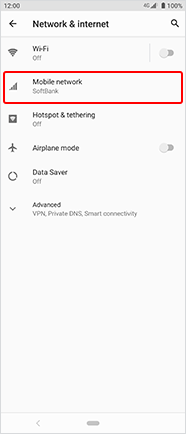 4.
Enable "Roaming"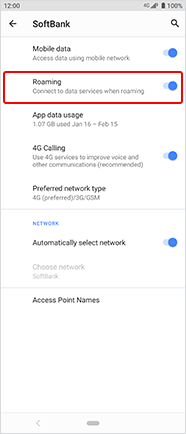 If 4G is not selected for "Preferred network type", set it to 4G.
See list of countries or regions of Global Roaming Packet Flat Rate