"This daily rush hour commute is such a grind..."
That's an often-heard comment from commuters in the Tokyo Metropolitan Area, which is world famous for its packed trains during the morning and evening rush hours. In certain areas, passengers can get pressed against each to the degree that they are unable to move.
With so many people stressed out and exhausted just from the journey to and from work, Japan's public and private sectors are rethinking the commute. Telework Days 2019 is Japan's nationwide initiative that was designed with that in mind.
An introduction to Telework Days
Sponsored by the Ministry of Internal Affairs and Communications, the Tokyo Metropolitan Government, and other ministries and related organizations, Telework Days aims to relieve traffic congestion and encourage telework* and other workstyle reforms.
This year, the initiative will run nationwide for approximately one month, from July 22 to September 6, with two separate periods in Tokyo, from July 22 to August 2, and August 19 to August 30. More than 3,000 organizations and 600,000 individuals are expected to participate.
*

Telework is a flexible working style that uses ICT to overcome location and time constraints.
*

Telework is a flexible working style that uses ICT to overcome location and time constraints.
SoftBank Corp. (TOKYO: 9434) is promoting the initiative to employees based in the Tokyo metropolitan area as a way to encourage more employees to take advantage of the three flexible working styles already in place.
SoftBank promoting three flexible working styles during Telework Days
Work from home
Typically, SoftBank employees can work from home up to a maximum of five days per month. Employees for whom working hours are constrained due to responsibilities such as childcare or caregiving, or owing to disabilities, can work from home up to three days per week. During the period of the Telework Days initiative, however, there will be no limit to the number of work-from-home days permitted.
Satellite office work
WeWork locations and a number of offices around Japan are being made available as satellite offices, allowing employees to work at any office, and promoting an efficient working style that minimizes travel times.
Staggered working hours
By taking advantage of staggered working hours, employees can avoid commuting during the peak congestion times of 8:00am–9:00am and 5:00pm–6:00pm. The initiative is targeted at Super Flex Time system employees as well as employees working regular hours.
So, are SoftBank employees actually using these programs? SoftBank News spoke with three of them to learn about their experiences.
A two-hour-each-way commute eliminated by working from home!
Jun oversees service planning for cloud-based enterprise systems at the Technology Administration Division. His home in Otsuki City in Yamanashi Prefecture is a two-hour train ride from SoftBank's office in Shimbashi.
He had always wanted to raise a family away from the city in a setting with more greenery, and when his eldest son was diagnosed with needing support and training for a developmental disability, he decided to make the move to Otsuki, his wife's hometown. There, his son receives the support he needs at specialized medical and educational institutions.
Jun works from home every Friday so he can help with childcare and avoid commuting. Before working from home, he was unable to play an active role in supporting his son's development, and he says that he originally adopted this working style because his wife was having to receive support from her parents.
"A major factor was the ease with which I could begin working from home thanks to adjustments that were made both in and out of the company. When I first started working from home, I avoided scheduling meetings as much as possible, but now with workstyle reforms being promoted across the entire company, there is more understanding and we use video conferencing when we need to have a meeting at short notice. You can share your computer screen with others, just as you would do if you were at the office, and you can speak to others while seeing their faces, so it really doesn't feel that different from meeting at the office."
On Fridays, after completing his regular working hours, Jun can have dinner with his family and review his son's homework. He also schedules many of the appointments with the specialists who take care of his son for Fridays to take full advantage of the benefits of being able to work from home.
How have you found working from home?
Jun of the Technology Administration Division
"Living in Otsuki, there were often times when weather conditions—snow in the winter and so forth—would affect transport and I wouldn't be able to get to work. Working from home, I can adapt flexibly to the circumstances and avoid any impact on my work. Reducing my commute has also had benefits for my health."
Making more efficient use of time by working at nearby satellite offices
"I want to get straight down to work at the office, and by shortening my commute I can make better use of my time."
A portion of SoftBank's business locations around Japan can be reserved and used as satellite offices. These are separate from the WeWork community-style workspaces. Keiichi, a SoftBank headquarters employee who oversees company budget and cost management, works from a satellite office near his home in Yokohama every week.
The opportunity to work in this way came as a request from his department, and he's also currently involved in a project related to the relocation of SoftBank's headquarters and the implementation of workplace reform initiatives. He's an active user of the system and believes it should be encouraged.
Another motivation for Keiichi was that he had a long-held desire to contribute to his local community, and he serves as a part-time firefighter in Yokohama in the evenings.
At first, he says, he considered working from home on days when he had firefighting duty, but then he realized how well-equipped satellite offices were with access to company networks and facilities. He also says the reason he chose to work at a satellite office rather than from home was to maintain a clear distinction between the two.
Satellite offices can be used without reservation as long as there is availability, but booking in advance makes it possible to plan ahead and secure a workspace.
There is a view that telework is inefficient because work is not done face-to-face, but in Keiichi's department, teams are looking for ways to raise productivity by using Slack and other business communication tools, and by using smartphones to see at a glance who's working where.
What has changed for you since you began using satellite offices?
Keiichi of the FP&A Procurement Division
"It's great to have a space where you can work anytime that fits in with various private and work-related situations. Since beginning to use satellite offices, the opportunity to communicate remotely with team members has increased, and because meetings are not face-to-face, more preparation is done ahead of time and people pay more attention to time and efficiency."
Avoiding the morning rush hour through staggered working hours
While teleworking can be done from home or at satellite offices, there are times when it's necessary to be at the office. Nevertheless, it's not actually necessary for everyone to arrive and leave at the same time, so SoftBank employees can take advantage of staggered working hours.
Maya, who is in charge of relocation support and health management as part of the Human Resources Division, uses staggered working hours as part of the Telework Days initiative. Maya's commute involves two train line transfers, and to get to the office by 9:00am, she has to commute during rush hour. Sometimes the trains are too crowded to board and she has to wait for one with some room to get on.
In general, companies allow employees to take advantage of staggered working hours within pre-determined schedules, but with SoftBank's "Super Flex Time System," Maya can choose her start and finish times daily in consultation with her team members and superiors.
Maya finds that using staggered working hours has contributed to a healthier lifestyle of going to bed and rising early. She can also participate in morning yoga classes and other health initiatives for employees, which have been implemented as part of the health management function led by Maya herself.
How have you found using staggered working hours?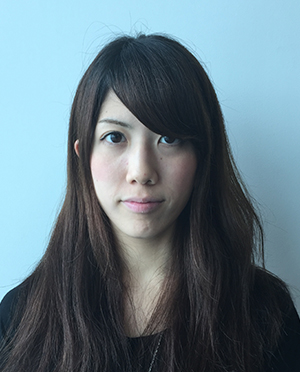 Maya of the Human Resources Division
"The biggest benefit has been that I no longer have to take trains that are so crowded it's impossible to move. I also have more opportunities to meet friends for dinner on weeknights, so my personal life feels enriched."
Could workstyle reforms change how you do your job!?
The evolution of IT has enabled new ways of working from home and various other places, and these flexible work styles can help workers enjoy a better work-life balance. Wouldn't it be great to choose a fulfilling work style that best suits your situation?
SoftBank is encouraging flexible working styles and using IT to enable employees to work smarter and enjoy their work under the slogan "Smart & Fun!" Please check our website for further details.
(Original article posted on August. 1, 2019)
by SoftBank News Editors